Upvc Windows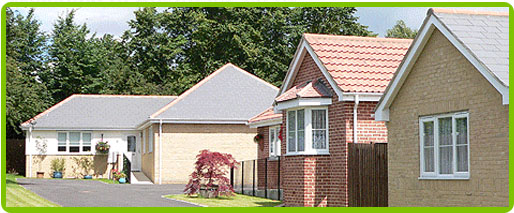 Getting a quote for upvc windows is as easy as 1 - 2 - 3
Fill in the instant upvc windows quote form opposite.
We will assess your requirements and give you a 100% FREE and no obligation quote for your upvc windows.
If you are happy with the quote, we can arrange to fit your new windows on a date which is suitable for yourself.
Why should I choose Upvc windows ?
Unplasticized Polyvinyl Chloride windows (UPVC windows), is the highest recommended choice of materials used by every big double glazing company in the UK. There are many reasons for this including:
Cost – The cost of upvc windows are usually cheaper than any other type of windows available including both timber and aluminium.
Security – Upvc windows are only second to aluminium windows (which are considered to be practically burglar proof) in terms of security, however with everything taken into account, upvc windows are still considered to be just as effective due to their extreme strength which makes them virtually impossible to break or damage them.
Maintenance - Upvc windows are very low maintenance. Wooden windows would usually require to be repainted and patched, every 3-5 years due to their tendency to rot. Upvc windows will never rot or fade and require virtually zero maintenance apart from a wash with warm soapy water and a soft cloth every so often to keep them nice and clean.
Durability – No other type of windows are as durable as upvc windows. Wood windows will rot and warp over the years. It is very unusual for upvc windows to be changed and that is why most double glazing companies and upvc suppliers will offer a full 10 year guarantee on them.
Insulation – The insulation benefits of upvc are far greater over both wooden or aluminium windows. This is another one of the many reasons that people chose upvc windows over the alternatives for their ability to keep the heat in the house, and the noise outside.

Save money by installing upvc windows
The average UK house loses 20-30% of its heat and energy through inadequate windows. This is why windows nowadays are energy rated.
If you choose to install upvc windows, you can reduce your heating bills by more than £100 a year with current avergae household usage.
Another great advantage of upvc windows is the frames are also energy efficient as they do not warp like traditional wooden windows will.


How much will new upvc windows cost
This is the most common asked question in the double glazing industry, but it is a bit like asking "how long is a piece of string".
The answers will vary but as a rule of thumb you should expect to be paying between £250 and £900 per window, depending on the actual design and style of upvc windows you choose. Obviously these prices will also be subject to discounts and special offers that will be available at the time